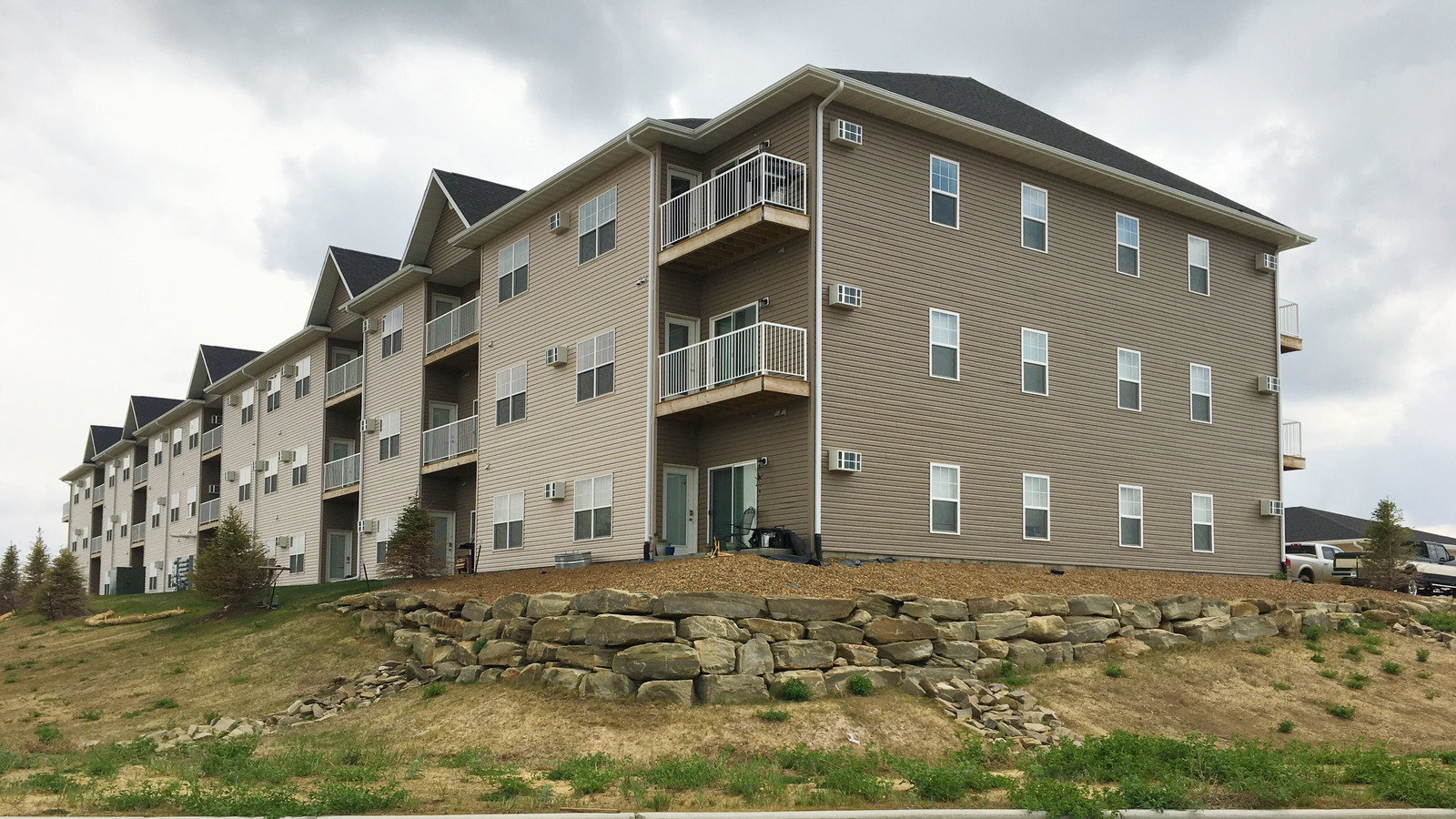 The Highlands - Killdeer, ND
Oppidan developed apartments in Killdeer, ND. This is Oppidan's 6th residential apartment complex. The apartment building consists of three floors of 1, 2 & 3 bedroom apartments. Complex totaling over 88,000 sq. ft.
There are 20 units still available! If interested in leasing an apartment please contact Prairie Property Management at 866-955-2337.
Type / Area
Residential - 6.88 ac. - 88,000 sq. ft.
Groups
The Highlands - Killdeer, ND Photos