Testimonials
"
My experience with the Oppidan team has been fantastic. They have a strong team across the development spectrum and have been a great partner to Watermark. We have our first joint project in Napa Valley set to open in late 2020 and they have been extremely effective in managing that project in the midst of a challenging development environment.
We look forward to expanding our relationship with the Oppidan team and have several pipeline projects in the works in order to do just that.
Bryan Schachter | Chief Investment Officer

"
Get it Done. Get it Done Right Attitude. The team at Oppidan focused on getting the job done on time, on budget, and with great quality. "Stuff " happens in this industry. When that might happen, Oppidan worked to correct it not blame it. The intra-working relationship they developed with store design, architecture, fixture supplier, contractors, local communities and others was excellent and at a level that I had not witnessed before.
Quality of Team. Everyone we worked with at Oppidan was "at the top of their game". Great quality team members that worked within a culture of customer service and quality results. An environment of openness to ideas and respectful challenges to get things right.
Al Dittrich

"
I had the privilege of meeting the principals of Oppidan over 25 years ago in the mid 1990's. We did several successful ventures together. Oppidan's principals are consummate professionals and exceptional partners.
They're knowledgeable, communicative, fair, open-minded, and unassailably ethical. Because Oppidan has a long history as an owner and investor, they bring that mindset to the table when, as in our ventures together, they're an operator/manager and partner.
Oppidan is an optimal partner and epitomizes what a great business relationship should be.
Preston R. Sargent | Executive Vice President

"
We have had the pleasure of working with Oppidan over the past five years on a variety of multi-family projects, most recently Lowa46. Oppidan engages in a highly focused, organized, team oriented process that involves continuous collaboration across multiple disciplines; in the end yielding superior results within their high quality projects. We look forward to a growing relationship with the Oppidan team for many years to come.
Josh Brandsted | President

"
Oppidan acts as an extension of our facilities department, which makes them an invaluable resource. Our relationship is built around trust and respect, and I know I can rely on the Oppidan team's immense experience and expertise.
Carol McKnight | Senior Vice President & Chief Administrative Officer

"
Watermark has collaborated with Oppidan for over three years in the development of our first venture together, a senior housing community called The Watermark at Napa Valley that is within a month of opening. Based on our positive experience working together, Watermark and Oppidan have two more innovative communities in the works in California. Oppidan's team is comprised of consummate professionals across all disciplines. They have proven to be not only competent in all respects but also a pleasure to work with. That to me makes an extraordinary combination.
David Freshwater | President
"
We've enjoyed an outstanding relationship with Oppidan since 2013 and the Oppidan team has been the driving force behind the development of our Kowalski's Markets in Excelsior and Shoreview.
What makes Oppidan different is its innate ability to forge long-standing relationships that lead to long-term success. We are partners with Oppidan, not simply "clients." This partnership is built around trust, respect and understanding.
Oppidan helped us forge new relationships with government entities, encouraging them to share our vision of just how much a Kowalski's Markets could positively impact the surrounding community. As a result, our Shoreview and Excelsior stores are successful, and the community is thriving with this grocery option.
Our company was built around the importance of family, which is also something Oppidan understands well. We benefit greatly from their support of our foundation, Kowalski's 4 Kids.
We look forward to our continued partnership with Oppidan and the team's vast real estate experience to guide our future expansion.
Mike Oase | Chief Operating Officer

"
We have completed three industrial partnerships with Oppidan and have a robust pipeline of future deals. We find their team to be knowledgeable, hardworking, honest, and most importantly they have fun!
Frederick Borges | Managing Director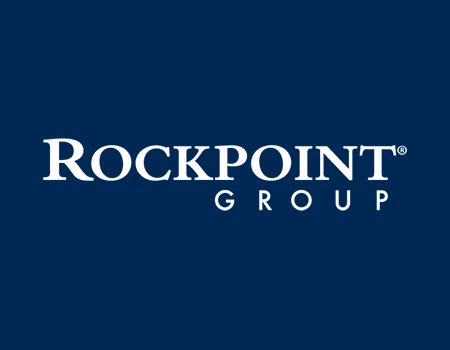 "
We have completed three industrial partnerships with Oppidan and have a robust pipeline of future deals. We find their team to be knowledgeable, hardworking, honest, and most importantly they have fun!
Benjamin Harris | CEO Pinedale Capital
"
Oppidan far exceeded our expectations with the successful completion of The Pillars of Prospect Park senior living community within an incredibly difficult environment. This 10-story, 340,000 sure foot community for independent living, assisted living and memory care residents allows seniors the opportunity for urban living with easy access to both Minneapolis and St. Paul downtowns. Harrison Street couldn't be happier with the finished product and the partnership is excited to offer best-in-class spaces and services to the Prospect Park and greater Minneapolis area.
Harrison Street
"
It is a continued pleasure to be able to work with you on these projects. Your depth of knowledge in building systems, attention to detail, and ability to provide technical solutions and recommendations have guided many of our decisions on the project - from electrical panel load design to handling ongoing construction activities and strategy to keep a cooperative team mentality. This last point was of particular mention, this project had several friction points due factors outside your control and in each case you were able to effectively establish a stance without creating barriers which allowed these points to smoothed over to the mutual benefit of all parties involved.
Reviewing the decision to engage your services on this project had a clear and measurable value that the folks here at Trilogy are most grateful for. Thank you again for the great work on this project and look forward to continuing to partner in the future.
Josh Peters | Vice President, Construction

"
Thank you Team. You all have been great to work with, we couldn't be happier with our decision to choose Oppidan to construct and oversee the building process.
I personally appreciate the timely responses and professionalism of your team with any issues that came up within the past year.
Again thank you all for the time and effort put in to the construction of Foursquare, we truly love the building, our yard, and the entire Pillars community. I look forward to seeing you around.
Phil Shaver | Owner