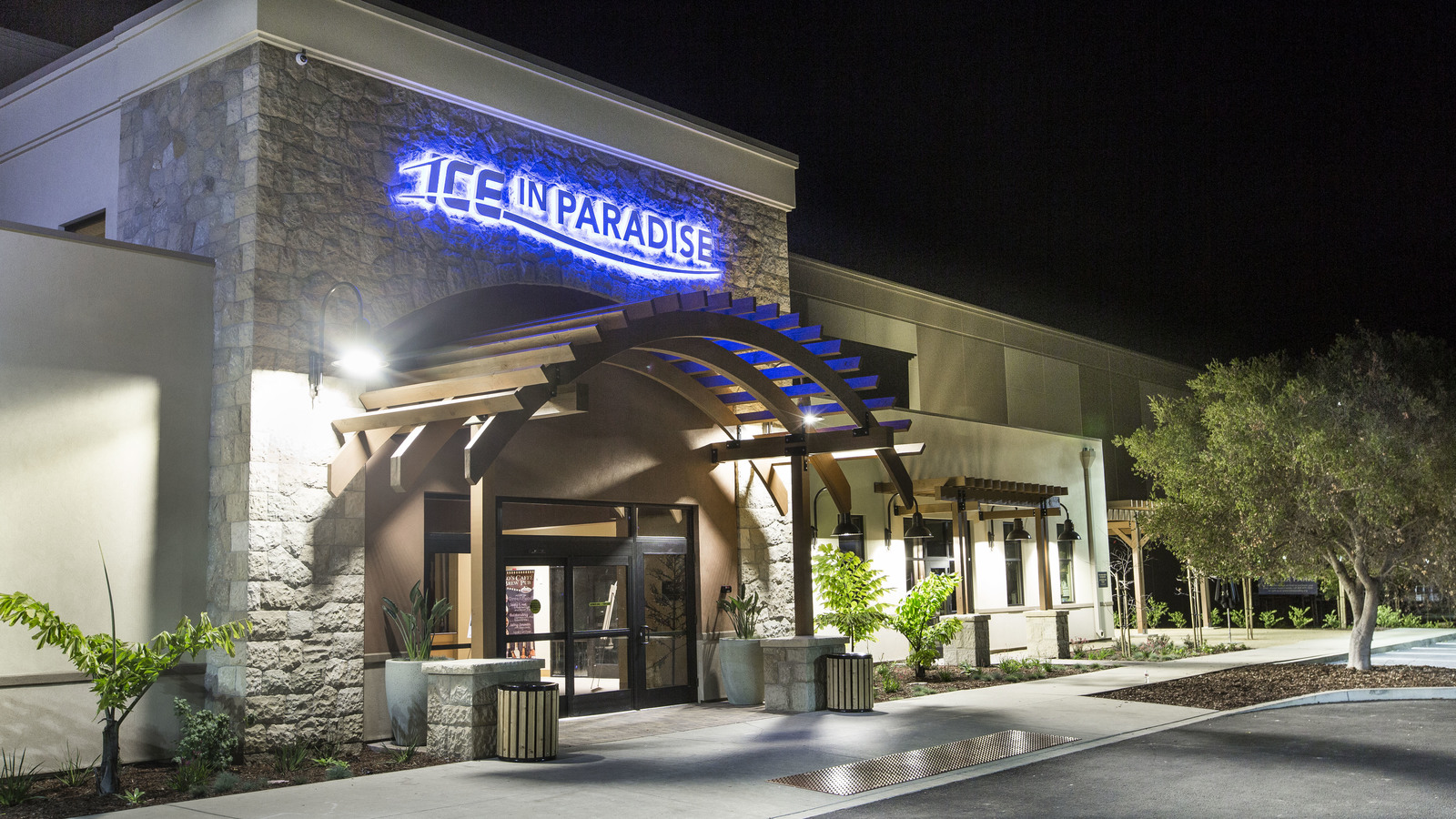 Ice in Paradise Rink Facility
Oppidan was hired by the Greater Santa Barbara Ice Skating Association to develop the Ice In Paradise Rink Facility in Goleta, California. The facility offers year-round indoor public recreation for youth, adults and families in the community with organized programming and education for figure skating and ice hockey.
The Ice In Paradise Rink Facility is a 46,526 sq. ft. state-of-the-art ice skating facility that includes one National Hockey League (NHL) regulation 200' x 85' ice rink, one junior 100' x 60' ice rink, six locker rooms, a figure skating room, restrooms, concessions/food service, meeting space, party rooms, a homework center, and skate rental.
Ice In Paradise is the first indoor ice facility west of the Mississippi River to be designed with full-service adaptive ice sports capabilities. The ADA-accessible facility includes sled and wheel-chair accessible ice, locker rooms, restrooms, benches, penalty boxes, and viewing areas.
For more information visit Ice in Paradise website: http://www.iceinparadise.org/
Type / Area
Recreational - 4.00 ac. - 46,526 sq. ft.
Groups
Ice in Paradise






Ice in Paradise






Ice In Paradise - Elevations