Type / Area
Retail - 39,424.00 sq. ft.
Oppidan re-developed a 39,424 sq. ft. Sprouts Farmers Market grocery store in Folsom, CA. It is located in the Bidwell Center shopping mall on the Southeast corner of Bidwell Street. and Orchard Drive.
There is 8,236 sq. ft. of available space. Please refer to the attached brochure for more information, contact us today if interested!
3:11
0:30
0:30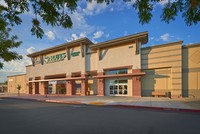 9 Images
Property Highlights