Type / Area
Retail - 57,410.00 sq. ft.
Oppidan Investment Company developed a 57,410 sq. ft. Gander Mountain in Springfield, IL. The building is located on the southeast corner of I-72 & S Veterans Blvd. The store opened for business April, 2009.
Oppidan helped change over to Gander Outdoors in 2018.
0:30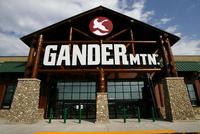 3 Images