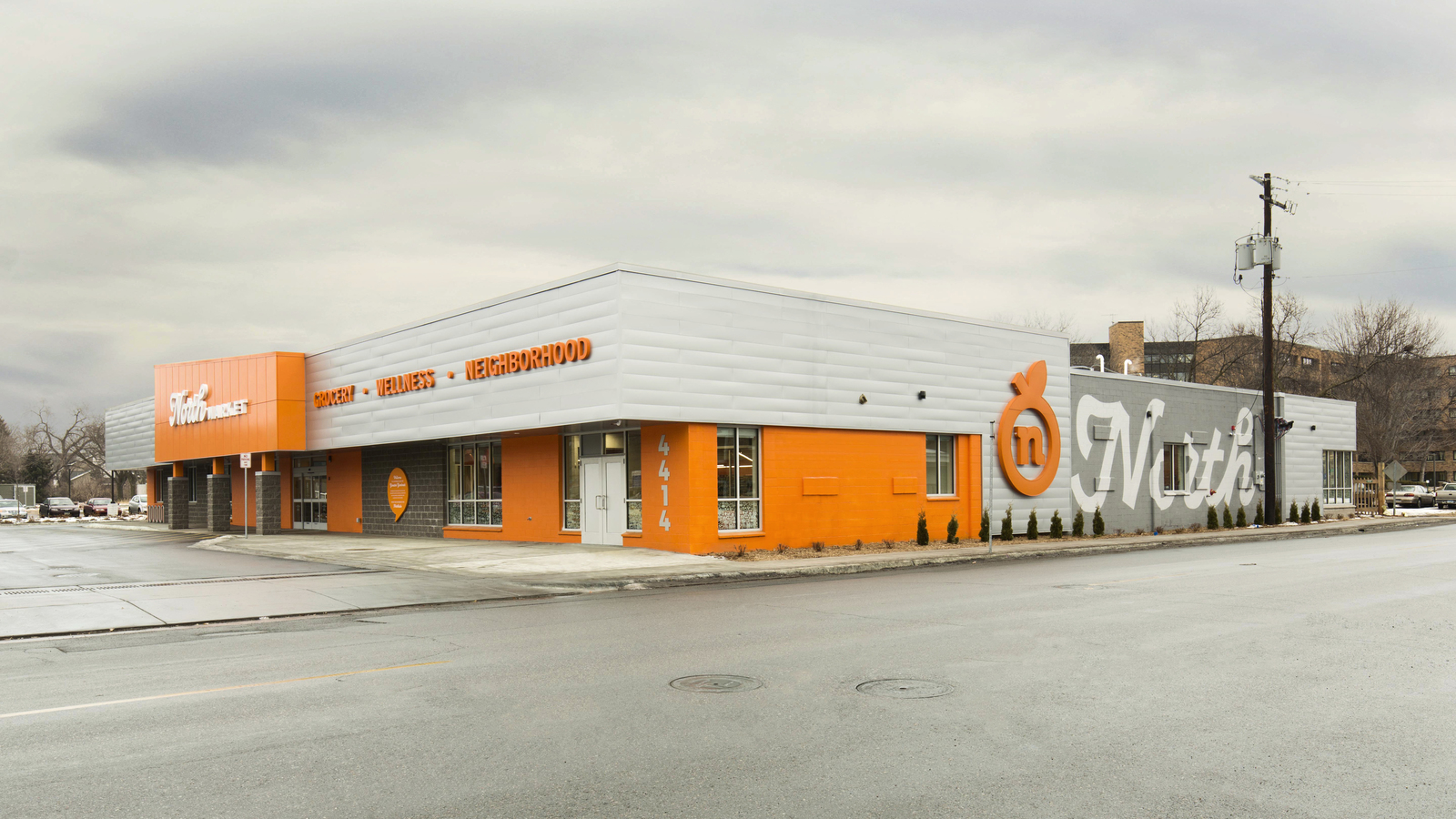 Pillsbury United Communities - North Market - Minneapolis, MN
The purpose: To nourish and inspire people to live fully healthy lives.
Pillsbury United Communities has partnered with Oppidan to develop a grocery store in North Minneapolis, MN called North Market. This development consists of 15,000 sq. ft. of a full service grocery store and 5,000 sq. ft. of health care and community space. North Market opened December, 2017.
North Market is a non-profit development uniting nutritious food, health care services, and community wellness events and education all in one building, in a neighborhood that is desperate for it. North Market not only addresses the food desert, but also closes the gap in wage disparity adding 25+ new grocery retail positions.
North Market has been named one of Finance and Commerce's Top Projects for 2017.
2018 Winner of MSCA's Design & Aesthetics Renovation Remodel: Exterior Retail under 20,000 SF
More Information: North Market
Street Address
4414 Humboldt Ave N
Minneapolis, MN 55412
Get Directions
Type / Area
Mixed Use - 1.20 ac. - 20,000 sq. ft.
Groups
Pillsbury United Communities - North Market Photos