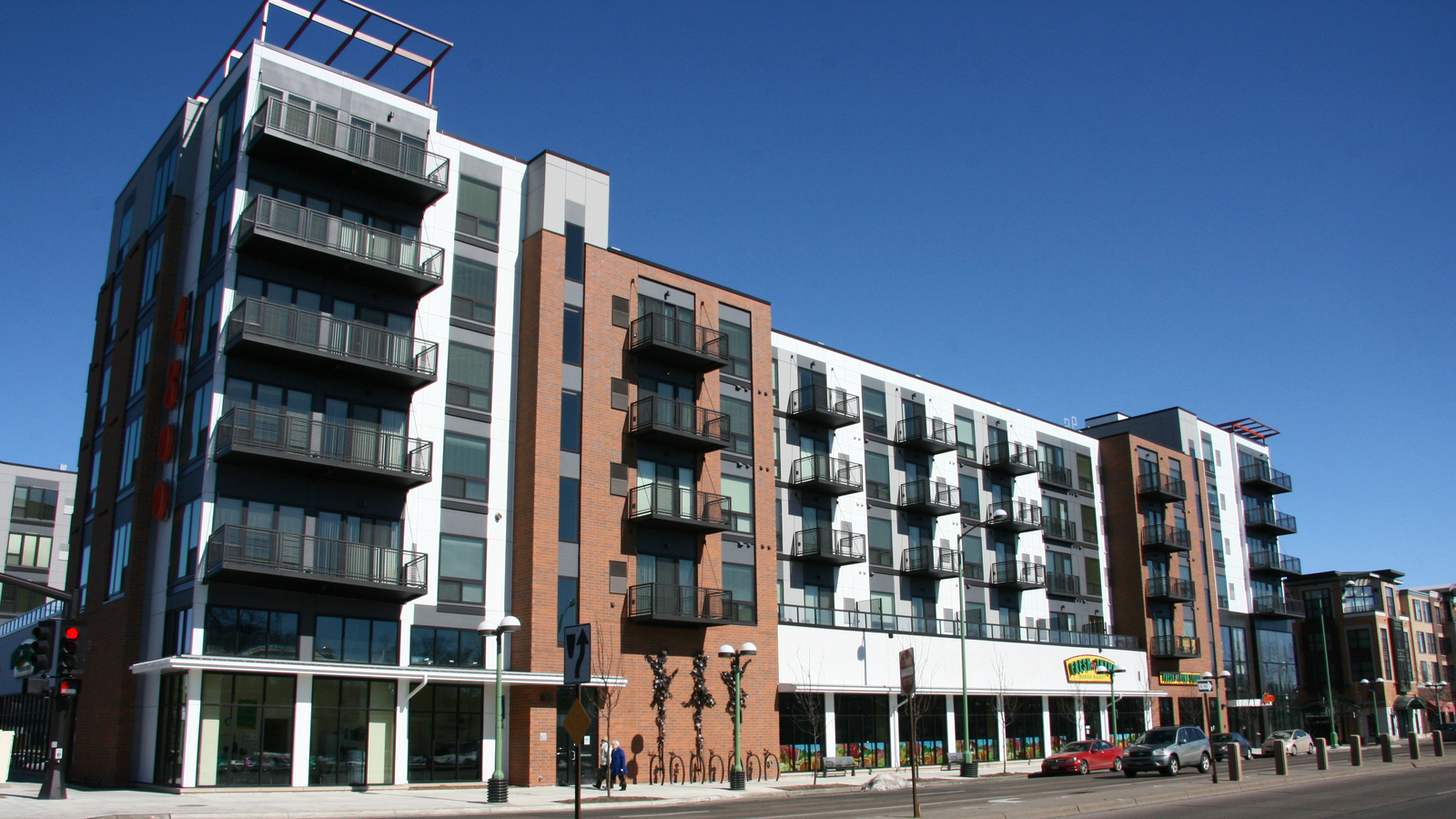 4800 Excelsior
Oppidan redeveloped an old Bally's Fitness building in St. Louis Park, MN on the corner of Princeton lane and Excelsior Blvd. The redevelopment consists of a 28,000 sq. ft. Fresh Thyme grocery store and 176 apartment units above. The total size of the development is 200,472 sq. ft.
Street Address
4800 Excelsior Blvd
St. Louis Park, MN 55416
Get Directions
Type / Area
Mixed Use - 1.59 ac. - 28,000 sq. ft.
Groups
4800 Excelsior - St. Louis Park, MN Photos