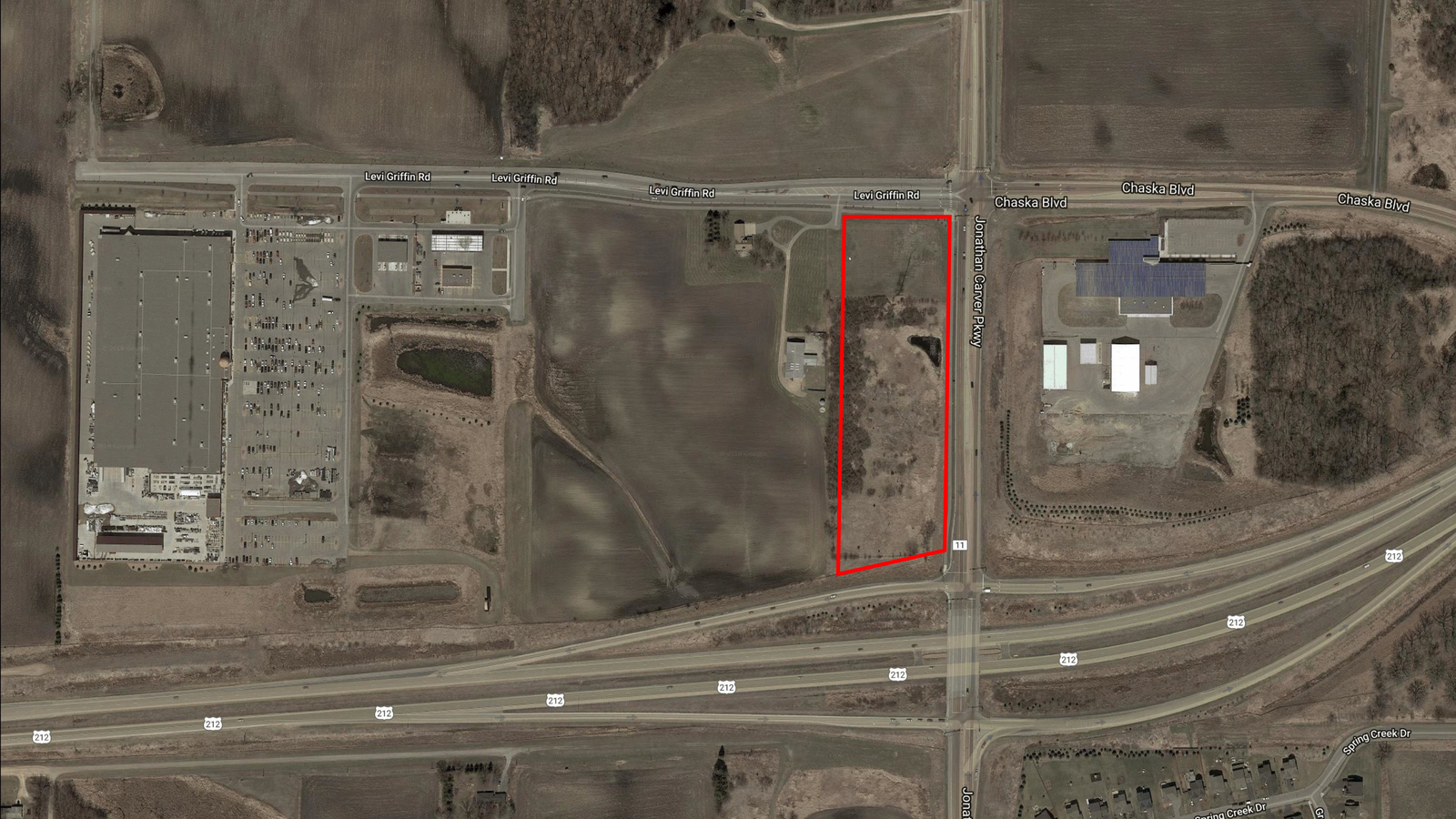 Land - Carver, MN
Oppidan Investment Company currently has 8.63 acres of land for sale in Carver, MN. This piece of land is located on the northwest corner of Hwy 212 and County Road 147.
Street Address
Highway 212 and Jonathan Carver Pkwy
Carver, MN 55315
Get Directions
Type / Area
Land - 8.63 ac. - 375,923 sq. ft.
Groups