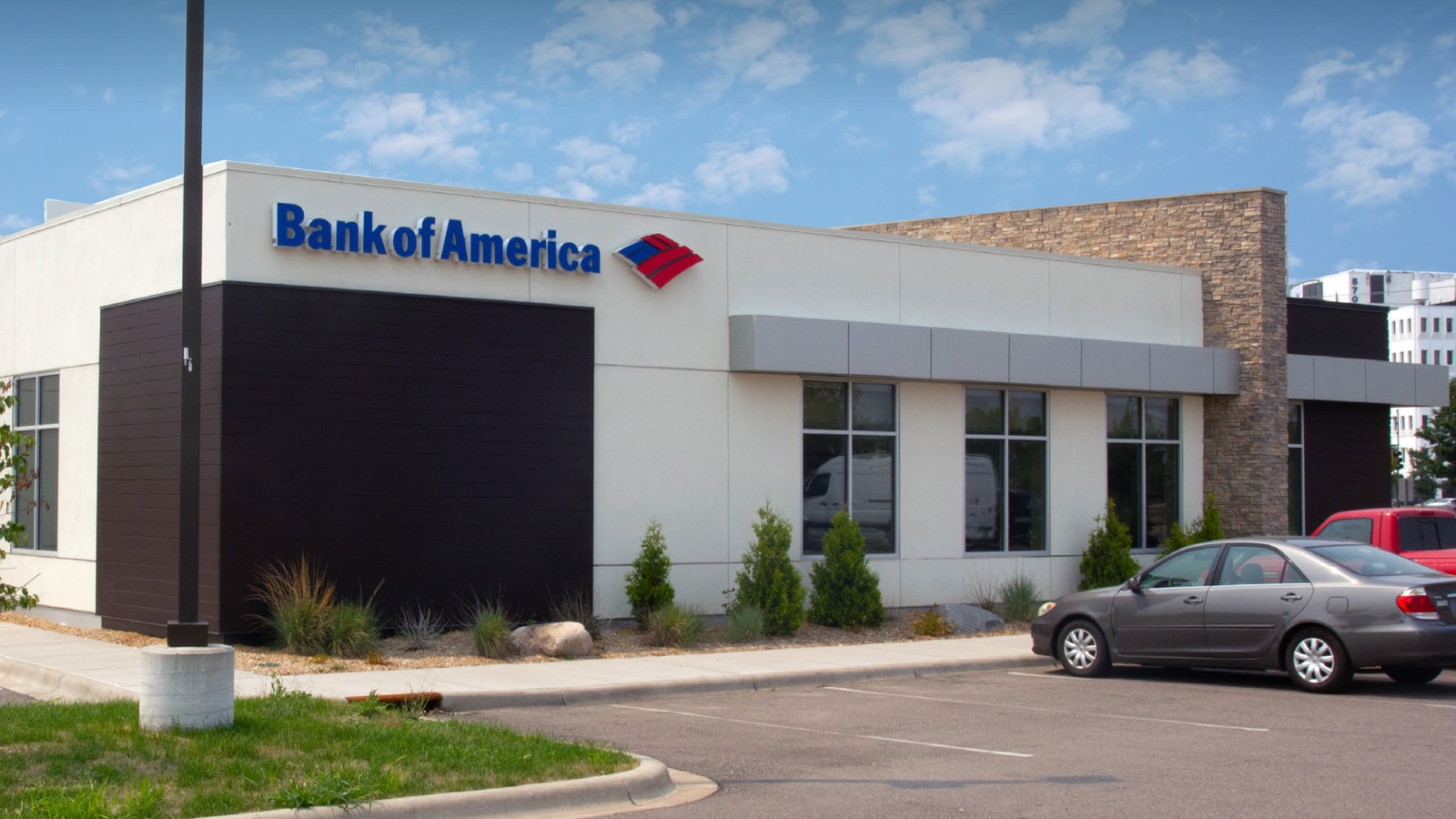 Bank of America - Bloomington, MN
Bank of America in Bloomington, Minnesota is a new retail bank branch that opened in fall of 2021. The project was designed to enhance the site's pedestrian connectivity by pushing it to the street. This was a pivotal goal of the City and Oppidan worked on a number of designs with Bank of America to achieve this goal. The Bank needed a drive-through as well, so bridging the gap and finding a functional, yet aesthetic solution to meet the needs of both stakeholders in the project was exciting to be a part of.
Type / Area
Banking - 1.28 ac. - 4,020 sq. ft.