TWIN CITIES BUSINESS NAMES SHANNON RUSK TO LIST OF 2020 NOTABLE WOMEN IN CRE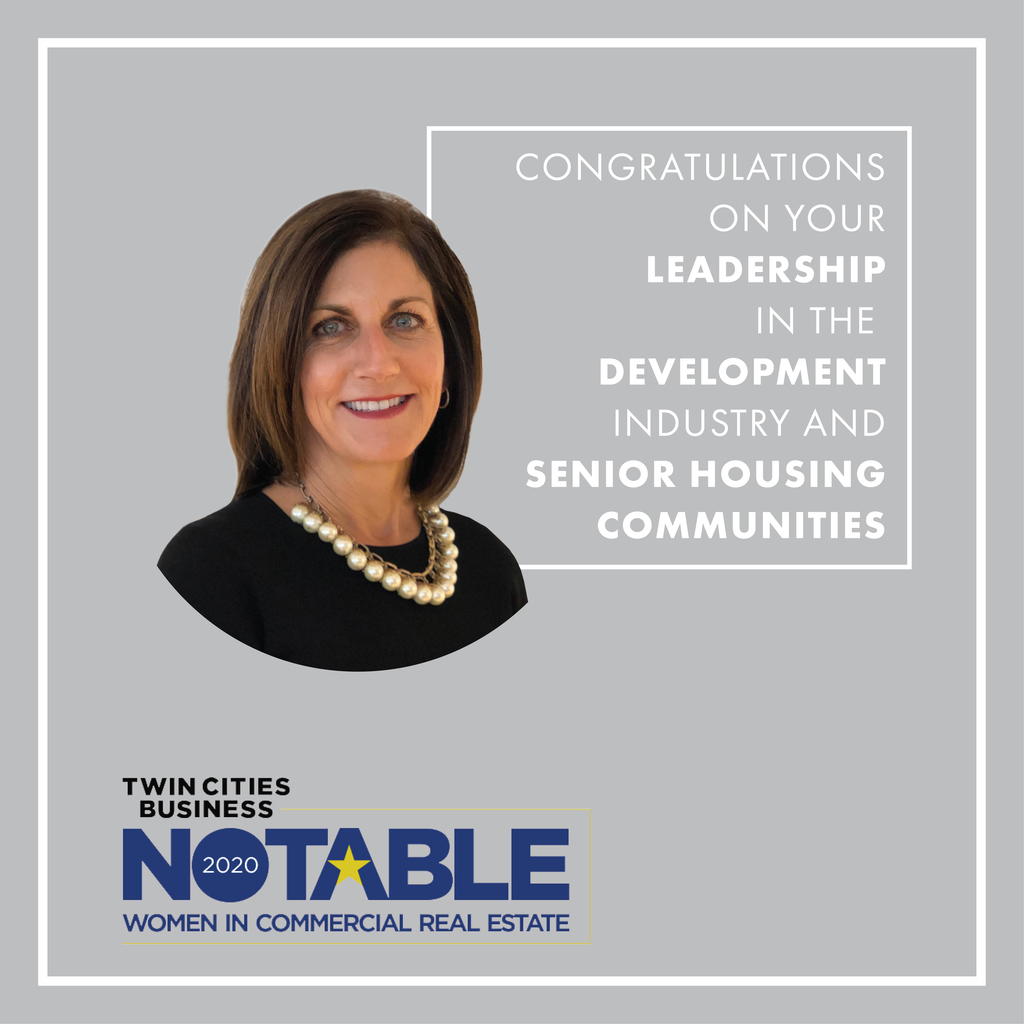 Wednesday, October 14, 2020
TWIN CITIES BUSINESS NAMES SHANNON RUSK TO LIST OF 2020 NOTABLE WOMEN IN CRE
Rusk has 32 years of industry experience
Minneapolis, Minn. – October 14, 2020 – Oppidan Senior Vice President of Development, Shannon Rusk, has a track record for business success. This success continues in the community, as Twin Cities Business Magazine has named Shannon Rusk to its list of 2020 Notable Women in CRE.
Since 2005, Rusk has been an integral part in successfully growing and diversifying Oppidan's development in multiple communities. She successfully repositioning the company to reach beyond merchant retail and into sports facilities, oil and gas and senior housing. Oppidan has successfully developed more than 500 projects spanning a total of 23.5 million square feet in 38 states and Canada with a total value of more than $3.5 billion.
Rusk is the lead developer of Oppidan's Senior Housing portfolio. Her commitment to community shines through, as she focuses on creating a healthy lifestyle within senior communities, including:
The Pillars Fund – Created and funded by Oppidan to offer programming that enhances the lives of seniors living with memory loss. Oppidan has pledged $500,000 thus far to the fund.
WellnessVR – Oppidan committed to providing this program in each of its Pillars Senior Living Communities, which enhances wellness, reduces stress and anxiety and contributes to overall happiness.
University of Minnesota Alumni Association Life Member. Rusk negotiated a partnership with the Alumni Association to allow residents of The Pillars of Prospect Park a lifetime membership in the Alumni Association to further enhance quality of life.
Alzheimer's Association. Shannon successfully coordinated Oppidan involvement as a Lead Sponsor of the 2019 and 2020 Purple Gala and Alzheimer's Walk.
Rusk is active in her community and speaks regularly at industry events such as the Minnesota Real Estate Journal Housing Summit, MNCREW Senior Housing panel and MNCREW Women in Business panel. Rusk founded Oppidan's Women Lead Empowerment networking events to help create an inclusive culture and foster mentoring relationships with women inside and outside of the industry.
Rusk was also named by the Minneapolis/St. Paul Business Journal as a 2020 Women in Business honoree.