Oppidan Sells Red Rock Senior-living Complex Built in Woodbury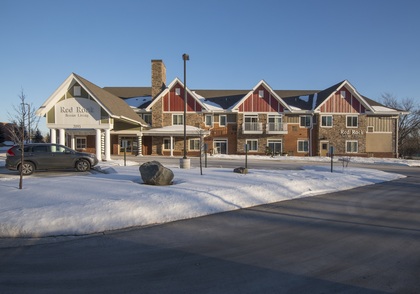 The Red Rock Senior Living complex, a facility built by Oppidan Investment Co. two years ago in Woodbury, has been sold to an Ohio-based investment firm that specializes in seniors housing, assisted living and medical offices.
Finance & Commerce reports on the $22 million deal between Excelsior-based Oppidan and EPC Woodbury, which is affiliated with Toledo, Ohio-based Welltower Inc. Welltower owns 10 senior facilities in the Twin Cities, along with several outpatient/medical buildings.
The 77-unit Red Rock facility is a luxury-style complex offering independent, assisted living and memory care units. It was built by Oppidan in 2015 in partnership with Minneapolis-based Ebenezer Society, which managed the facility.
Oppidan is currently building another senior facility in White Bear Lake; Ebenezer will manage that one, too.
The senior-living market continues to grow in the Twin Cities, though some builders have taken a break from the sector while they wait for the population of retirees to grow.