Oppidan breaks ground on market rate apartments in Cottage Grove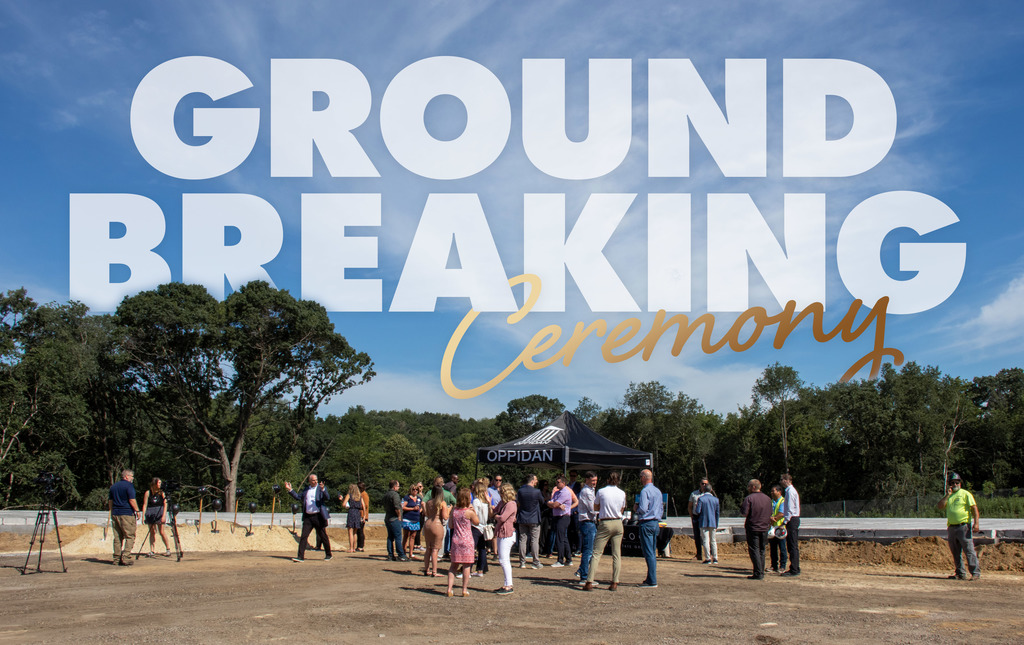 Oppidan breaks ground on market rate apartments in Cottage Grove
This is Oppidan's eleventh market rate apartment in Minnesota and North Dakota
Excelsior, Minn. – (July 15, 2022) – Oppidan Investment Company, a national property development firm headquartered in Excelsior, Minn., broke ground on market rate apartments in Cottage Grove, Minn. The apartments, located at 8689 Hardwood Ave. S., Cottage Grove, MN, 55016, which is the southwest corner of Industrial Blvd and W. 13th St., are the eleventh in Oppidan's portfolio of market rate apartments within Minnesota and North Dakota.
The 250,354 square foot building will be built on 7.84 acres of land and will offer 171 units in a four story setting with underground heated and surface parking. Apartments types will include studio-alcove, one bedroom, two bedroom and three bedroom options. Community amenities include a spacious community room, fitness center and yoga studio, media room, patio for entertaining, exterior dog run, bike storage, rooftop deck, and underground parking.
"We're proud to provide exceptional housing options for the Cottage Grove community," said Paul Tucci, Oppidan EVP of Development, Midwest. "Everyone deserves an exceptional place to call home, and as a leader in developing market rate apartments, we are thrilled to bring a community with such great amenities to life."
Construction is expected to be completed in Q3 2023.
Amcon Construction is the architect and general contractor, Carlson McCain is the civil engineer, BDH Young is the interior designer and Trilogy will manage the building.
Since 1991, Oppidan has continued to command attention in the commercial development industry, working with clients such as Duluth Trading Company, Ebenezer Management Services, Watermark Retirement Communities, Northern Tool + Equipment, Caliber Collison, and Supervalu, among many others.