Oppidan and Rockpoint Group break ground on the second of their $157.3M nine-property industrial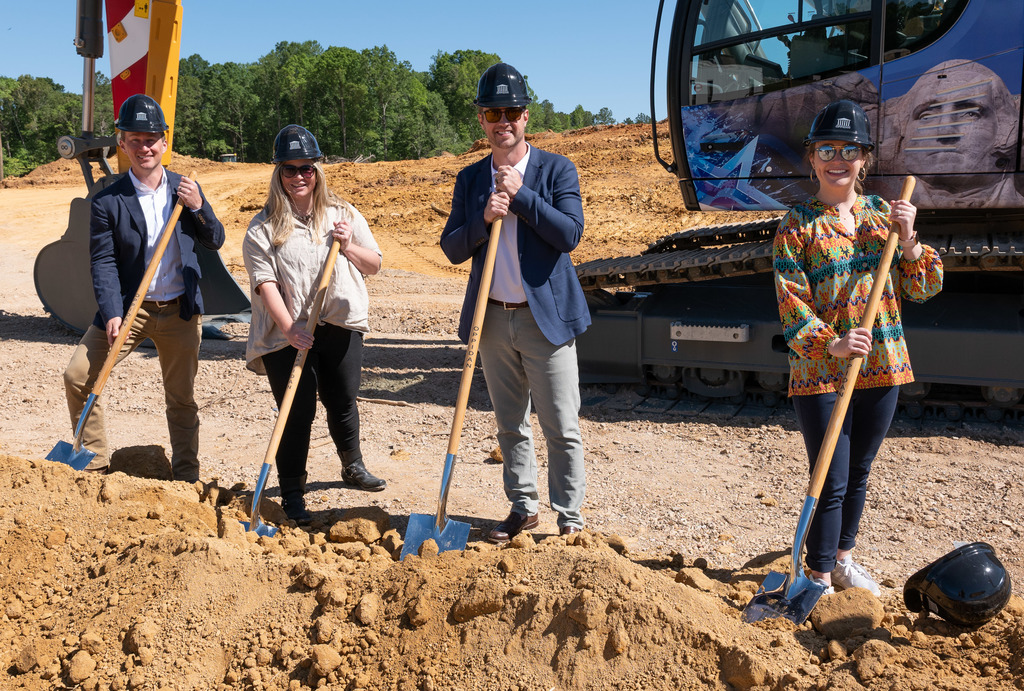 Oppidan and Rockpoint Group break ground on the second of their $157.3M nine-property industrial development in Minnesota and North Carolina
The Apex Commerce Center includes a four-building Class A industrial development
Apex, N.C. – (May 12, 2022) – Oppidan Investment Company, a national property development firm headquartered in Excelsior, Minn., and Rockpoint Group, a real estate private equity firm headquarterd in Boston, broke ground on The Apex Commerce Center, located off Pristine Water Drive in Apex, N.C. This is the second of their $157.3M, nine-property industrial pipeline covering 1.55 million square feet on three development sites in Minnesota and North Carolina. The team broke ground on the first project in the pipeline – the Chaska Creek Industrial Park in Chaska, Minn. – in October 2021.
The groundbreaking ceremony took place at 10 a.m. on Wednesday, May 11.
The Apex Commerce Center is a $100 million, Class A industrial development that will include four buildings on the 121-acre site. It's the largest developable industrial site in the area, and its proximity to the University of North Carolina, Duke University and North Carolina State University makes it a favorable spot to attract highly skilled employees. Phase 1 of construction is expected to be completed in Q4 2022.
"This is the first of several exciting industrial projects in the Triangle region, and it's positioned in a major, controlled access, growth corridor of our area," said Tim Brent, Oppidan Executive Vice President Southeast. "The Apex Commerce Center is well located to draw from a highly talented labor pool and will attract a variety of businesses, tenant and users who are looking for employees of all skill sets."
Since 1991, Oppidan has continued to command attention in the commercial development industry, growing into a nationally recognized company for its development, construction and project management, and asset management services in the retail, industrial, commercial, residential, senior housing, affordable and mixed-use markets. Oppidan has successfully developed 566 projects valued in excess of $4.3 billion and spanning 26.4 million square feet throughout 40 states and parts of Canada. Its impressive roster of clients includes Duluth Trading Company, Northern Tool, Cub Foods, Target, Sprouts, Ebenezer Management Services, Watermark Retirement Communities, General Electric, Caliber Collision, HSRE, Kayne Anderson, IPI, and Bailard, among many others.
"We've taken our 30 years of experience in development and expanded quickly into the industrial industry, truly making our mark with this nine-property industrial pipeline," said Blake Hastings, Oppidan President. "With a focus on our core values of Community, Teamwork, Urgency and Excellence, we put the right resources in place to really make a difference in these communities."
Rockpoint Group is the equity partner. JLL Capital Markets arranged the joint venture partnership and Foundry Commercial is the leasing broker.