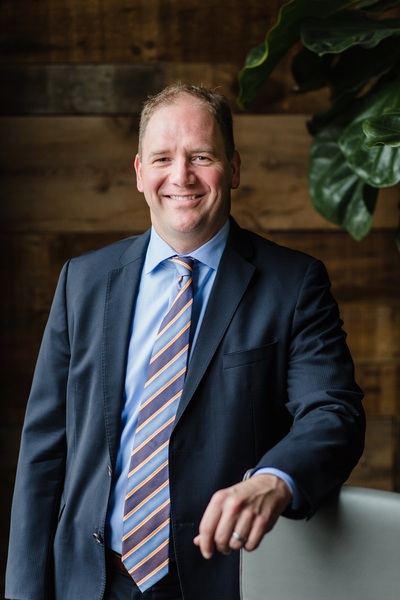 Drew Johnson
Drew Johnson joined Oppidan in 2014 bringing a range of retail, industrial, and medical office development experience. As a VP of Development, Drew identifies, pursues and finalizes development opportunities for Oppidan's clients, including Aldi, AT&T, Northern Tool and Equipment, Sears, Starbucks, Supervalu, Wells Fargo, CVS, and more. He works closely with his clients to guide them through the entire development process, from site selection to development strategy to city processes and lease negotiations.
Prior to Oppidan, Drew worked at CSM Properties and United Properties where he has completed more than $200 million in retail and mixed-use developments and redevelopments across seven states. Drew is a current member of the Minnesota Shopping Center Association and the Minnesota Association of Realtors and is a frequent guest speaker at various Minnesota real estate industry events. In addition, Drew is an urban mixed-use development specialist, focusing on challenging infill development in dense urban areas.
Drew holds a Bachelor of Science degree in Economics and History from Colby College.