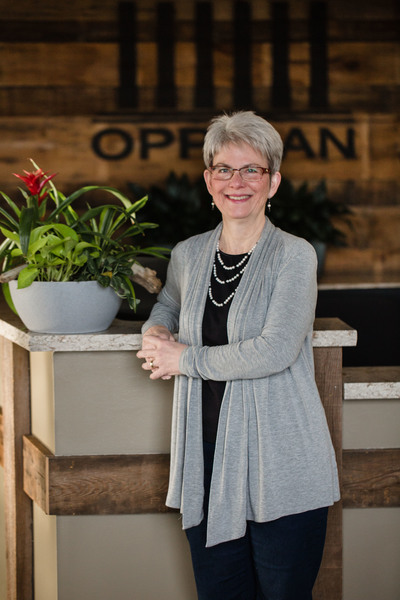 Debbie Jergenson
Debbie Jergenson joined Oppidan in 2018 as an Administrative Assistant. Her duties include, greeting clients, directing calls, office inventory and maintaining Oppidan's office space in a professional manor for both guests and employees.
Before joining the Oppidan team Debbie worked in the operations area of Alerus for several months assisting in the smooth transition from Beacon Bank to Alerus Financial in the spring of 2016.
Prior to Alerus, Debbie was an executive assistant and human resource administrator for 19 years at Beacon Bank. Her responsibilities included working with vendors, facility management, the hiring and benefits process of employees as well as working with customers and shareholders.