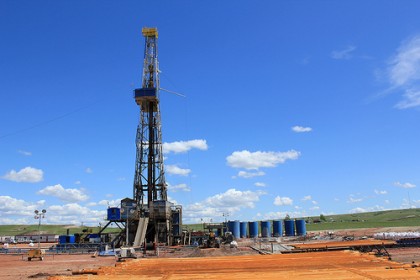 North Dakota Bakken Overview
Oppidan is working diligently to ease the overwhelming need for retail development and housing to the cities that are rapidly growing due to the recent oil growth in North Dakota. The Oil growth is bringing in so many more workers and travelers that these towns don't have enough of anything to accommodate all these people.
These cities are in desperate need of hotels, apartments and housing. They are also in need of retail such as food, hair, phone service, laundry, dentist, etc. More concerning is the lack of space in schools because so many new families are moving to theBakken area.
There aren't enough hospitals, doctors, and dental office either. These facilities are important for growing families. City workers are working around the clock to get permits approved and back out to developers, they are so behind because of all the permits they receive daily and they only have so many employees and no room to grow because of building size.
With all these new workers and travelers the infrastructures are deteriorating every day. These cities are in desperate need of new infrastructures. Oppidan is currently working with these cities to improve their towns. Watford City, Minot, Tioga, Dickinson, Stanley, Williston and New Town. We are builder of towns and creators of value. We hope to help these cities grow quickly so they are all accommodated for.
Below are links to external websites and presentation to learn more on the Bakken Formation and its growth.
Williston Wire:
The Million Dollar Way (Blog):
http://themilliondollarway.blogspot.com/
Rockin the Bakken:
http://www.rockinthebakken.com/
Bakken Overview, How Big it is and How Long Will it Last:
http://www.willistonnd.com/usrimages/BakkenOverviewHowBigIsItAndHowLongWillItLastManufacturedLasVegas17April2013.pdf
Bakken Overview Video:
http://www.willistonnd.com/usrimages/BakkenOverview17April2013.wmv
Oppidan North Dakota Development Book:
http://www.oppidan.com/_uls/resources/ND_Book_-_web.pdf
Oppidan Bakken Overview:
http://www.oppidan.com/_uls/resources/Bakken_and_North_Dakota_Oil_Overview_-_May_2012.pdf
Oppidan Bakken Overview Updates from May 2012:
http://www.oppidan.com/_uls/resources/Bakken_Update_-_May_2012__2.pdf
Oppidan Bakken Overview Updates from September 2012:
http://www.oppidan.com/_uls/resources/Bakken_Update_%E2%80%93_September_2012__2.pdf
Oppidan Bakken Overview Updates from February 2013:
http://www.oppidan.com/_uls/resources/Bakken_Update_%E2%80%93_February_2013.pdf
Oppidan Bakken Overview Updates from May 2013:
http://www.oppidan.com/_uls/resources/Bakken_Overview_-_May_2013.pdf