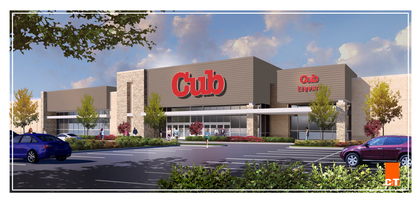 Just Sold: Oppidan buys site for $25M retail center in White Bear Lake
Wednesday, March 25, 2015
Editor's note: "Just Sold" is a Finance & Commerce feature based on certificates of real estate value recently filed for commercial transactions and significant residential transactions in Twin Cities counties. Additional details in the transactions come from Plat Research, the Minnesota Secretary of State's Office, company documents, online real estate listings, F&C archives, CoStar and other research. Some purchase prices and per-unit calculations have been rounded. Full prices are on the CRVs available here.
3201 White Bear Ave. N., White Bear Lake
Minnetonka-based Oppidan Investment Co. has paid $7 million for a vacant Kmart retail center in White Bear Lake, where it plans to spend a total of $25 million to create a new Cub Foods store and Planet Fitness.
KTJ 255 LLC, an Oppidan entity, closed March 9 on the acquisition of the 120,000-square-foot retail center and 12.8-acre site at 3201 White Bear Ave. N. from Quantuck WBL LLC, an entity related to Stringtown Capital Investors in New York. The deal, which included no down payment and a new mortgage, works out to a price of $58.33 per square foot.
As Finance & Commerce has reported, Oppidan plans to demolish part of the building to create the new center, which it has named White Bear Marketplace.
Residents are happy with plans for the building, which had been vacant for at least three years, said Anne Kane, community development director for the city.
"Finding a re-use for a big box store is tough," Kane said.
The task was made more difficult because most of the major retail in the area is south of Interstate 694, closer to Maplewood Mall.
The 60,000-square-foot Cub Foods will be the third grocery store in the city, which now is served by Kowalski's Markets and Festival Foods. The development may spark more projects, Kane said.
"We've already had some residual interest in surrounding properties," Kane said.
Oppidan has set a formal ground-breaking for April 22, with completion slated in November. Work started March 11.
"It is a reflection on how well the entire team worked together, including Supervalu and White Bear Lake, by securing a project and city approvals, in such a short period of time, especially given the size of the site and dollar amount of the deal," Oppidan developer Drew Johnson said in an email. "I think everybody is happy with the result, and even though we have a lot of construction work ahead, we're excited to have gotten started."
Purchase price: $7 million, with no down payment and a new mortgage
Price per square foot: $58.33
Property ID: 35-30-22-34-0001
Date of deed: 3-9-15
ECRV released: 3-19-15