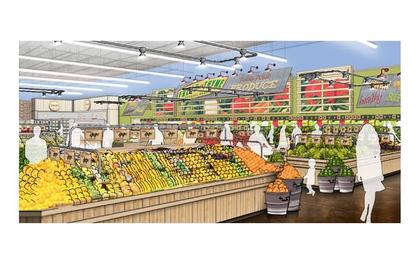 After pushback in St. Louis Park, Oppidan may trim Fresh Thyme plan
Oppidan Investment Co. may scale back its mixed-use development project in St. Louis Park, which will be anchored by a Fresh Thyme Farmers Market.
Finance & Commerce has a report on the project, which was first reported by theBusiness Journal back in December, along with updates on other projects around the nearby Excelsior & Grand complex.
Oppidan wants to raze a vacant Bally Total Fitness at the site and build a 27,500-square-foot Fresh Thyme(which would be the fourth in the Twin Cities) along with 177 apartment units. But St. Louis Park's Planning Commission voted April 15 to recommend denial of the plan after homeowners objected to the six-story proposal.
Oppidan may scale the project back to five stories, which would cut about 12 apartments from the building. It still plans to seek preliminary City Council approval on May 16.