Transformation of Justin-Siena softball field into Napa senior housing is about to begin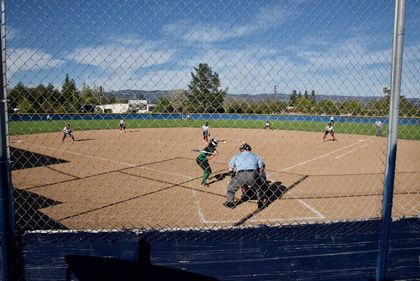 Within two years, the fields in north Napa where high school athletes played for more than a quarter century are set to become home to more of the city's older residents.
Construction is about to begin on a 173-room senior living center at the former softball fields in the northeast corner of Justin-Siena High School, a developer said Tuesday. Oppidan Investment Co. of Excelsior, Minnesota announced a groundbreaking ceremony for The Watermark at Napa Valley on May 9 at the property off Solano Avenue, with the building expected to open in the first quarter of 2020.
The 195,000-square-foot senior housing center will occupy a 5.8-acre parcel owned by Justin-Siena, a private Catholic academy that has sought to build out the land throughout the decade to raise funds for tuition support and campus upgrades. The campus totals 40 acres.
School directors won city approval for the project in 2016, after earlier proposals for a Lowe's hardware emporium aroused blowback from neighbors fearing traffic tie-ups in the area.
During the scheduled 22 months of construction, a barrier will separate the senior home site from Justin-Siena, and no changes to the campus schedule are expected, school officials said in an announcement on the Justin-Siena website. Entry and parking for construction workers will be off Solano Avenue, north of Trower Avenue, rather than through the campus on Maher Street.
What will emerge is a three-story complex with room for 73 seniors in independent living rooms, another 73 in an assisted-living center and 21 dementia patients in a memory-care unit, according to plans Oppidan filed with the city. The Watermark also will feature a fitness center, community center, chapel and café, according to Justin-Siena.
Oppidan earlier announced the home would be operated by Watermark Retirement Communities, an Arizona company that manages 42 senior living centers in the U.S., including four in the Bay Area.
Justin-Siena's agreement with Oppidan is not a sale but a long-term lease designed to to bolster the school's tuition assistance fund, which provides more than $2 million annually, school officials said.