Construction begins on $85 million senior housing project in Prospect Park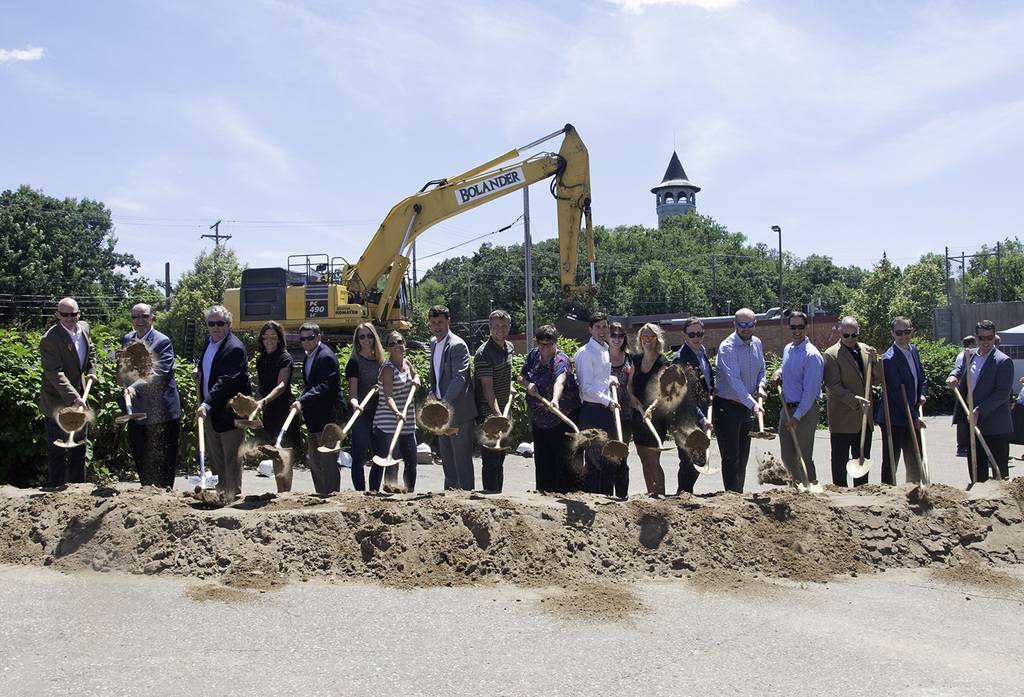 Developer Oppidan Investment Co. broke ground Monday on a 283-unit, 340,000-square-foot senior housing community in the Prospect Park neighborhood of Minneapolis.
The $85 million project, called The Pillars of Prospect Park, will stand 10- and six-stories high at different points and have 120 underground parking spots. The ground floor will accommodate 1,900 square feet of retail space and a 6,230-square-foot child care center, which expects to serve around 100 children, ranging from infants to pre-K-aged children.
One of the highlights of the new development is its location at 22 Malcolm Ave. SE in Minneapolis. The proximity to the University of Minnesota lends itself to a number of opportunities for collaboration with university students and staff, said Shannon Rusk, vice president of development for Excelsior-based Oppidan.
Oppidan has had meetings with the University of Minnesota Alumni Association, nursing school and other groups at the university, with the goal of fostering that collaboration, Rusk said. The project plans to offer internships and other job opportunities to students, and it plans on working with researchers to study issues pertaining to the elderly.
The university has responded favorably to the collaboration opportunities, Rusk said.
The site is also close to the Prospect Park light rail stop, said Mark Thomas, CEO of Ebenezer Management Services, which is the manager of the senior community and a frequent partner of Oppidan's. That will help attract employees from around the metro, and it makes it easier for students to commute back and forth from the university and the surrounding area.
The inclusion of a child care center is another aspect of the project its developers are excited about. The center hopes to create "intergenerational programming" to engage young children and the elderly tenants.
John Lundberg, president of Ebenezer, said the programming will bring together older adults and young children through learning events like book readings.
The child care center also will help supplement the area's needs in light of the University of Minnesota's plans to close its day-care center, Rusk said.
The project, first reported on in April of last year, will have independent-living, assisted-living and memory-care options. The community will offer a number of amenities, including a theater, fitness center and golf simulator. Unit prices will be announced a year prior to the building's opening.
The project's general contractor is Weis Builders. The architect is Tushie Montgomery. The project is expected to be completed by early 2020.