Minneapolis/St. Paul Business Journal Names Shannon Rusk to List of 2020 Women in Business Honorees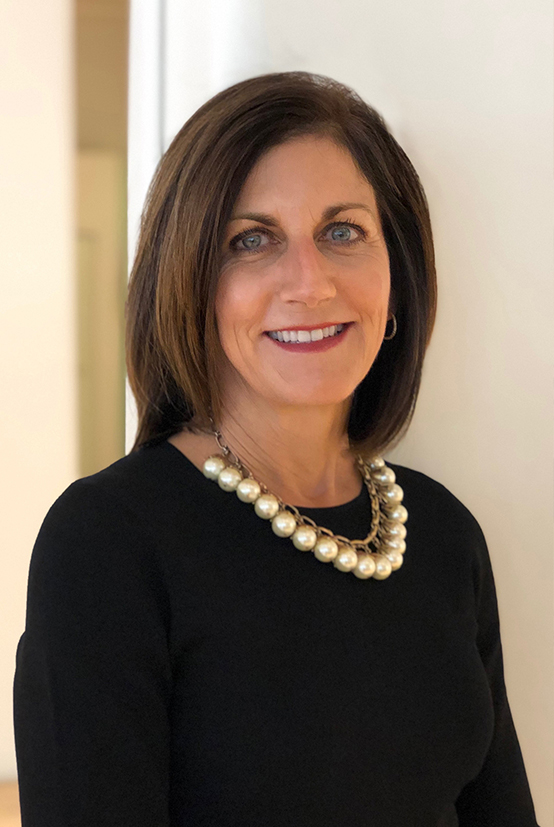 Announcement originally appeared in the Minneapolis/St. Paul Business Journal here.

MINNEAPOLIS/ST. PAUL BUSINESS JOURNAL NAMES SHANNON RUSK TO LIST OF 2020 WOMEN IN BUSINESS HONOREES
Since 2005, Rusk has contributed to company success and diversified its development
Minneapolis, Minn. – July 13, 2020 – With few women in the real estate development industry, Shannon Rusk, Oppidan Senior Vice President of Development and the highest-ranking woman in the company, continues to blaze new trails at every turn. We're honored to announce Rusk is one of the 2020 Women in Business Honorees from the Minneapolis/St. Paul Business Journal.
Rusk joined Oppidan in 2005 to grow the company's relationship with retail clients. She diversified Oppidan's development by successfully repositioning the company to reach beyond merchant retail and into sports facilities (three facilities in Minnesota and California), oil and gas (seven transload facilities throughout the nation valued at more than $60 million) and senior housing (seven senior housing communities in Minnesota and California, with six more projects in the development stages valued at more than $500 million.)
As a result, Oppidan continues to rise on the Minneapolis/St. Paul Business Journal Top Developers list and has successfully developed more than 500 projects spanning a total of 23.5 million square feet in 38 states and Canada with a total value of more than $3.5 billion.
As lead developer of Oppidan's Senior Housing portfolio, Rusk's commitment to Senior Housing goes well beyond the sticks and mortar of real estate. This includes creating a healthy lifestyle within by offering:
The Pillars Fund – Created and funded by Oppidan to offer programming that enhances the lives of seniors living with memory loss. Oppidan has pledged $500,000 thus far to the fund.
WellnessVR – Oppidan committed to providing this program in each of its Pillars Senior Living Communities, which enhances wellness, reduces stress and anxiety and contributes to overall happiness.
University of Minnesota Alumni Association Life Member. Rusk negotiated a partnership with the Alumni Association to allow residents of The Pillars of Prospect Park a lifetime membership in the Alumni Association to further enhance quality of life.
Alzheimer's Association. Shannon successfully coordinated Oppidan involvement as a Lead Sponsor of the 2019 and 2020 Purple Gala and Alzheimer's Walk.
Rusk is an industry thought leader who is regularly turned to as a speaker for industry events, including the Minnesota Real Estate Journal Housing Summit, MNCREW Senior Housing panel and MNCREW Women in Business panel. She founded Oppidan's Women Lead Empowerment events, in which Oppidan hosts bi-annual women's networking events. As a female trailblazer in a male-dominated industry, Rusk deeply understands the need to create an inclusive culture and foster mentoring relationships with women inside and outside of the industry. Each Oppidan Women Lead Empowerment event features a powerful female business leader speaking about her successes and failure, to encourage progress and development among the standing-room only crowd of women in attendance.
Rusk strongly believes that in order to leave a legacy, you must be active in your community. That's why she's member of the Campfire Minnesota Board and serves as Secretary. In this role, she initiated a specific real estate event to help raise money to build a new Lodge for Camp Tanadoona and to provide scholarship opportunities for campers. Shannon also created Senior Camp Days at Camp Tanadoona, in which residents in Oppidan's senior housing communities take a day trip to Camp Tanadoona to experience the outdoors, including archery, fishing, campfires, smores, crafts. Her prior board memberships include Children's Cancer Research Fund, Teach for America and Junior League.
Rusk believes in the power of mentorship, and she mentors as many young professionals as possible, whether they are contemplating entering the workforce or making a shift. She finds joy in watching these mentoring relationships blossom, and seeing these individuals prosper in their personal and professional journey.
On the other end of the age spectrum, Rusk enjoys her time spent in Oppidan's many senior living communities. She's inspired by working with the residents and watching how relationships and socializing is established in these senior living communities.