Developer plans 122K sf industrial project in San Jose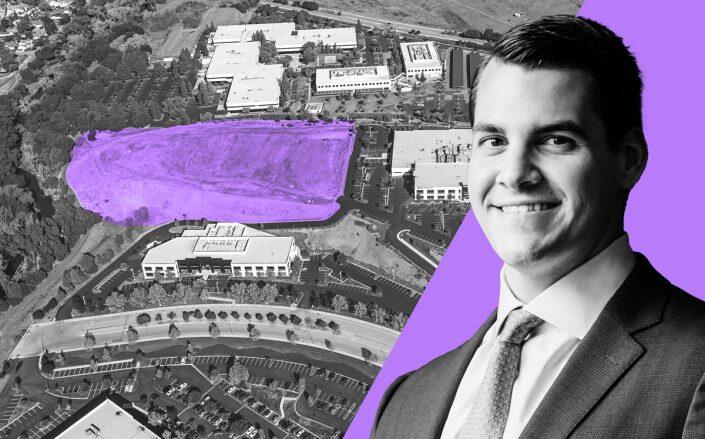 Developer plans 122K sf industrial project in San Jose
Oppidan joins growing list of out-of-town investors in city's industrial market
Oppidan Investment plans to build a 122,000-square-foot industrial project in South San Jose, the latest out-of-town investor zeroing in on new development for advanced manufacturers and warehouse users in the area.
The Twin Cities-based company intends to build the $44.5 million project on about 10 undeveloped acres at 865 Embedded Way, Oppidan's Ian Halker told The Real Deal. It and Rockpoint, a Boston-based real estate private equity firm, formed a joint venture to buy the San Jose site last month for $15.7 million, according to Halker and Santa Clara County property records.
Oppidan, whose West Coast office is in San Jose, plans to submit a formal project application to the city by the end of April.
"The market fundamentals for Class A infill industrial space remain strong, and South San Jose is a transforming industrial submarket that's in the position to benefit from the market constraints to the north," Halker, the company's vice president of development, said.
Oppidan joins a growing list of developers based outside of California that have entered the city's industrial market over the past three years.
Houston's Hines, Indianapolis' Duke Realty and Chicago's Bridge Industrial aim to build more than 1.7 million square feet combined in north and south San Jose. While North San Jose has an established industrial market with a 2 percent vacancy rate — the lowest in Silicon Valley at the end of last year, according to CBRE — the city's southern area has historically been known for its research and high-tech companies.
Yet South San Jose is poised to be transformed by the continuous demand for industrial properties in the nearby North San Jose, Milpitas and Fremont submarkets, Halker said.
Oppidan's project includes 32-foot clear heights, 12 loading docks and about 300 parking spots, which Halker called an "ample" amount to make it suitable for a modern advanced manufacturer or a research and development company. Designed by Ware Malcomb, the project could suit one or two tenants and accommodate a warehouse user.
Once Oppidan files its plans with San Jose, it expects them to be up for city approval in December. Halker described the project, which has a 10-month construction schedule, as a "speculative industrial build, not a build to suit," meaning his company is not tailoring it to fit a specific business' needs and is comfortable breaking ground on it without a tenant in tow. It's within three miles of on and off ramps to two highways and 10 miles south of downtown San Jose, where Google plans to build an 80-acre mixed-use campus that could accommodate 20,000 employees at full build-out.
Outside of San Jose, Oppidan is working with Harrison Street, an investment management firm, to develop a 200,000-square-foot data center in Santa Clara, Silicon Valley's hub for such properties.
The company owns more than 33 acres in the region and has several projects in various stages of development there, representing about 700,000 square feet of industrial and data center uses, Halker said. It's also looking to build almost 100 housing units for seniors in Santa Cruz, near the Bay Area's southern tip.