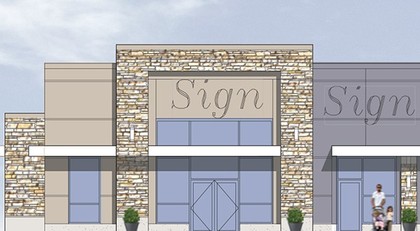 Oppidan signs tenants for White Bear Lake project
Wednesday, November 18, 2015
Minnetonka-based Oppidan has secured tenants for a 6,040-square-foot building it is constructing for theWhite Bear Marketplace redevelopment project at the former site of a Kmart store in White Bear Lake.
Starbucks, Great Clips and Pacific Dental will occupy a building that will complement future anchor tenants Cub Foods, Planet Fitness and Northern Tool, the developer said in a prepared statement. The retail center, at 3201 White Bear Ave. N., sits on a 12.8-acre site on the northwest quadrant of Interstate 694 and White Bear Avenue.
Redevelopment of the 120,000-square-foot Kmart store began this spring. Cub Foods and Planet Fitness are scheduled to open next month.
Oppidan paid $7 million for the site in March and received city approvals for the project in April.
The project site had been vacant for more than three years since the closing of Kmart. The total project cost for the White Bear Marketplace is $25 million, the developer said.
Construction began on the supporting retail building in October. The building and lot layout will feature several design elements focused on environmental sustainability, Drew Johnson, lead developer for the project, said in a prepared statement.
"It's been great to see such high interest from retailers wanting to locate within White Bear Marketplace," Johnson said. "We're very excited about our three new tenants and believe they will be a great complement to Cub, Planet Fitness and Northern Tool."
White Bear Marketplace will include three times more green space than the site previously offered. The development will also have bike racks and a landscaped walkway.
The 60,000-square-foot Cub Foods will be the third grocery store in White Bear Lake, according to city planning department officials.
Kowalski's Markets is just south of Highway 96, along Highway 61. Festival Foods is on County Road E, just north of Interstate 694. Cub Foods has another store at the northwest quadrant of Interstate 35E and Highway 96, in nearby White Bear Township.