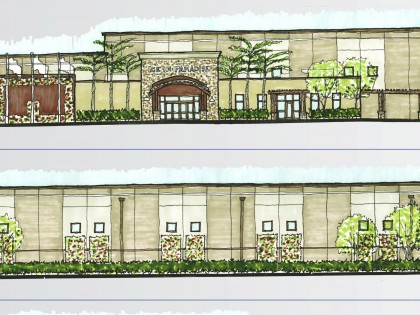 Oppidan condo project progressing, selling fast
Minnetonka-based Oppidan Investment Co. is nearly done with its 33-unit Wooddale Flats condominium project in St. Louis Park, and most of the units are already sold.
Oppidan said in a press release Wednesday that it's nearing completion of the project's first phase, which consists of four six-unit condo buildings. One of the buildings is complete and fully occupied already, while finishes are being installed in the three others.
The project is at 3946 Wooddale Ave. S. in St. Louis Park, on the southeast quadrant of Highway 100 and Excelsior Boulevard. The condos are Oppidan's first in its nearly 25-year history.
"Wooddale Flats is located in the highly desirable Browndale neighborhood of St. Louis Park, within walking distance of shopping, restaurants and a movie theater," the company said in a prepared statement. "Amenities include shared rooftop decks with elevator service from each unit, a dog walk area, and multiple community vegetable gardens."
Excavation work has begun for the final two six-unit condo buildings, with completion planned for February 2016. Seven of those twelve units have been sold.
Floor plans in the project include one-level plans with two bedrooms and two bathrooms, as well as two-level plans with three bedrooms and two bathrooms. Units range from 1,342 square feet to 1,990 square feet.
David Carlson of Gatehouse Properties is marketing the units, which start at $425,000.