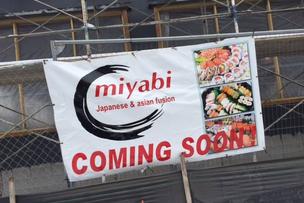 Japanese steakhouse planned for Oppidan development in Excelsior
Wednesday, March 25, 2015
Staff reporter-Minneapolis / St. Paul Business Journal


Downtown Excelsior will soon be home to a new restaurant specializing in Asian fusion and Japanese steakhouse fare.
Miyabi is a new restaurant concept by Nick Chong, said Patty Gibbs, a spokesperson for landlord Oppidan Investment Co.
The 3,200-square-foot restaurant at 400 Water St. is slated to open this summer.
The eatery will be located in a new development by Minnetonka-based Oppidan. Miyabi will be in a building across the parking lot from a new small-formatKowalski's grocery store, which is currently under construction.
In addition to the restaurant, that building will house Oppidan's new corporate offices and several other tenants.
Chong is an established operator who owns four Osaka restaurants in Bloomington, Eden Prairie, Woodbury and Rochester.